Our Events
aNNUAL meeting and cONFERENCE
The WLHS by-laws state that an annual meeting must be held annually in April or May.  Until the pandemic, the annual meeting wasmade part of an all-day conference, which have become popular, attracting more than 100 participants each year to hear labor history experts, as well as other leaders reflecting on how current times are affecting by labor struggles of the past.
Due to the COVID-19 pandemic, the 2020 conference program portion was cancelled and a business meeting was held virtually to elect officers and conduct other business.
The 2021 Annual Meeting was held virtually on April 24 and included a program celebrating the 40th Anniversary of the founding of the Society.  Watch the unedited version of the annual meeting and program here.
In addition, in 2021, the Society held a full-day conference (both in-person and online) on Nov. 6, on the topic, "Progressives, Populists and Socialists: The role of labor in building a just and fair society," featuring Naomi Williams, Assistant Professor, Labor Studies and Employment Relations at Rutgers University, who received her Ph.D at the University of Wisconsin – Madison.  She was a 2011 winner of the WLHS Zeidler Award for her paper on Wisconsin labor. A full report of the 2021 Conference is contained in the winter issue of our quarterly printed newsletter.
On Saturday, Nov. 12, 2022, the Society's Annual Conference will be held at the Madison Labor Temple, 1602 S. Park St., Madison.  The topic: "Fighting the Union-Busters."  For more information and to register, click here.  You may also register online at https://wlhs2022.eventbrite.com/
'Fighting Union-Busters' topic of '22 conference
Annual event set for Nov. 12 at Madison labor Temple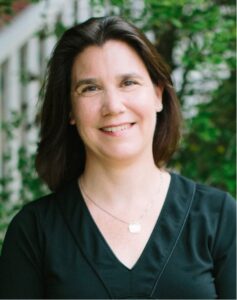 Labor's continual challenges against union-busting will be discussed at the 41st Annual Conference of the Wisconsin Labor History Society to be held Saturday, Nov. 12, 2022 at the Madison Labor Temple, 1602 S. Park St., Madison.
Entitled, "Fighting the Union-Busters: A historical look at anti-unionism and labor's response for the future," the conference will open with a speech from Lane Windham, Associate Director, Kalmanovitz Institute for Labor and the Working Poor at Georgetown University.  She is the author of "Knocking on Labor's Door: Union Organizing in the 1970s and the Roots of a New Economic Divide" (UNC Press, 2017), and has 20 years of experience as a union organizer.
A late morning discussion, "The Rise of Anti-unionism and Labor's Response," will include a presentation on the historical roots of anti-unionism by Joanne Ricca, Legislative Representative, Wisconsin State AFL-CIO (Retired), and a discussion of the Wisconsin Uprising of 2011 with Kevin Gundlach, president of the South Central Federation of Labor, and Adrienne Pagac, Managing Director, Havens Wright Center for Social Justice – University of Wisconsin-Madison, and Co-president, UW-Madison TAA (2011-12).
After awards presentations and lunch, Wisconsin Representative Mark Pocan will speak, followed by an afternoon panel discussion on "Winning the Fight Against Union-Busters," will include the stories of recent organizing efforts, their successes and challenges by nurses, coffee shop workers and others. (Speakers to be announced).
The conference program will begin at 9 a.m. and close by 3 p.m.  Conference fees are $40.00 person with a special rate of $10 for unemployed persons and students.  Lunch, refreshments and materials are included.
Online registration is available at https://wlhs2022.eventbrite.com/.  To register by mail, click here.  For further information, contact WLHS Conference Committee Chair Jaclyn J. Kelly at jaclynjkelly@gmail.com.